Round Diamond Engagement Ring .85 ctw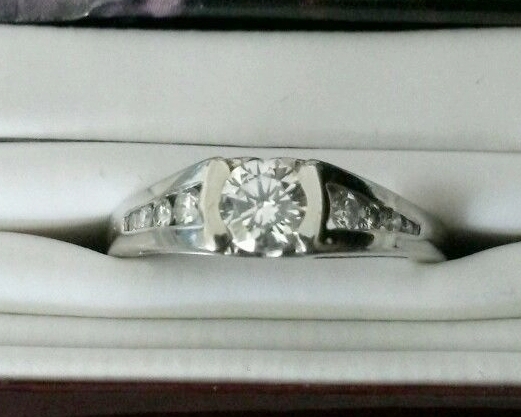 Round Diamond Engagement Ring .85 ctw
Round center diamond, .75 ct, H-I, VVS1-VVS2, set in 14K white gold setting containing smaller diamonds.
Total Carat Weight: .85
Size: 6 - Can be sized; see below
Item: 1769M
Make an Offer
Submit your best offer. We will notify you if your offer is accepted. (Offers are not binding.)
Boxes and Services
Want your ring to arrive clean, polished and sized to fit in a brand new box with an appraisal? Check out our boxes and services below.